IVOCLAR
Ivoclar Vivadent is an international dental company that produces a range of products and systems for dentists and dental technicians.
THE PROJECT
The Ivoclar Vivadent project is divided into two distinct apps, PromoDealer and PromAPP.
PromoDealer is a tool designed for Ivoclar Vivadent Italia authorized distributor agents that allows you to strengthen and simplify the relationship with customers who will use the app dedicated to them, PromAPP. Customers will identify a trusted distributor and can request information or access dedicated promotions.
Thanks to PromoDealer, an app dedicated to agents, it will be possible to generate promotional codes, in response to customer requests, as well as having an immediate tool to keep track of the relationship with customers who purchase Ivoclar Vivadent material.

SEARCH FOR OFFERS
You can search for offers for which your Customers have shown interest and proceed with the generation of promotional codes.

GENERATION OF PROMOTIONAL CODES
You will be able to generate promotional codes that can be used by your customers simply by showing the QR Code from the PromoDealer app and customers will be able to complete the assignment process using their dedicated Ivoclar Vivadent PromAPP app.
You can also share an alphanumeric code via e-mail, sms, Whatsapp etc...

CODE HISTORY
Through the code history you can always keep an eye on the list of codes you have generated, both those waiting to be used and those already used. You can quickly view the information of customers who have used a code dedicated to them.

NEWS
Stay informed about all Ivoclar Vivadent product and innovation innovations.

NOTIFICATION CENTER
You won't miss any news! thanks to the notification center you will be able to access when you want to all the communications that Ivoclar Vivadent Italy will send.

YOUR CONSULTANT
You will always have easy access to the contacts of an Ivoclar Vivadent Consultant assigned to one of the areas in which you operate, you can search for it by ZIP code or name and receive support on all the operations you will do through the app.


PROTOTYPING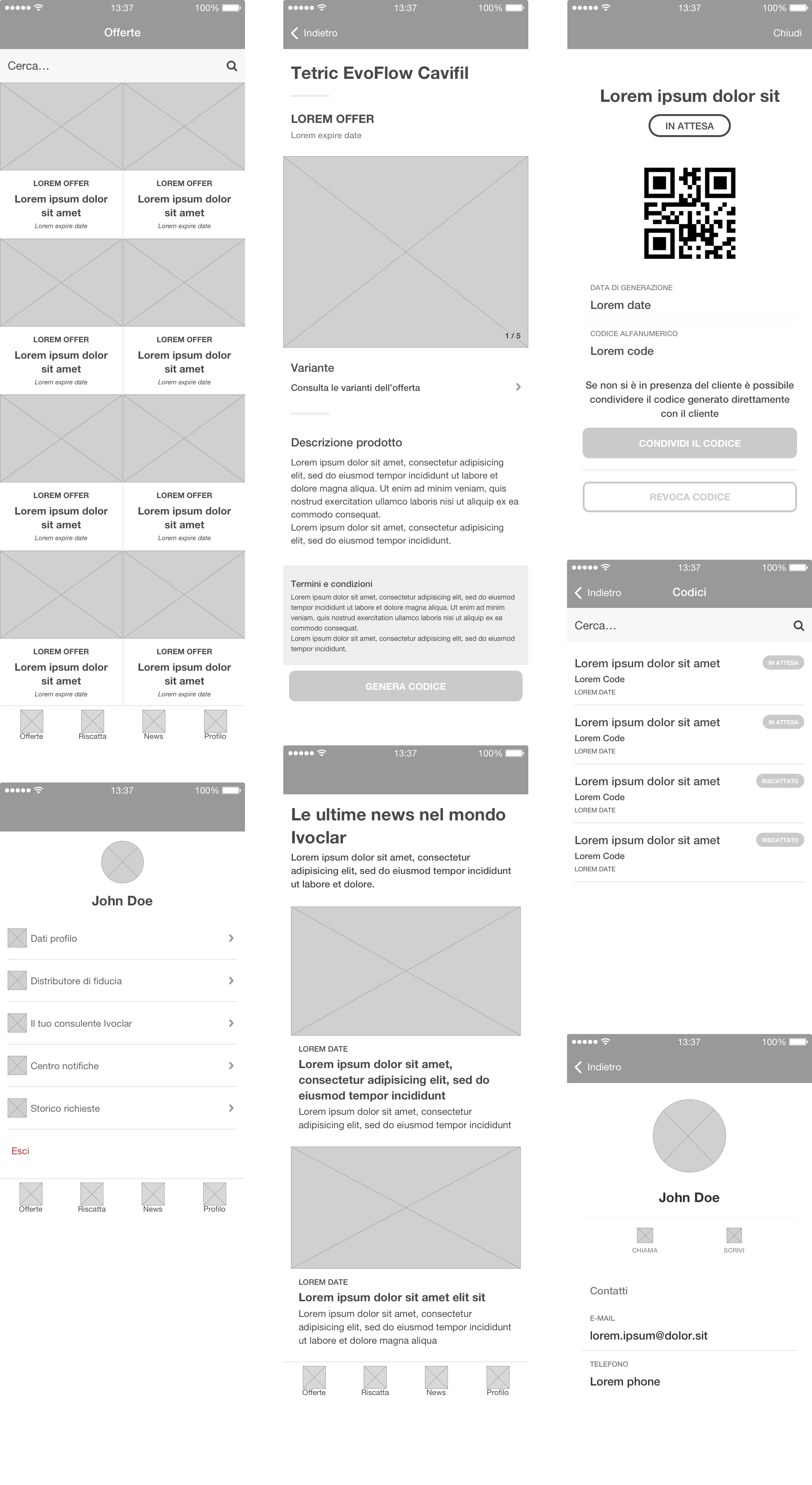 LET'S WORK TOGETHER
ON YOUR NEXT PROJECT
.